Service Cancelled 10/18/20
We will not be meeting in person or online for service this Sunday. Please check back on our website for updates regarding service next week, and contact us if you have any questions or prayer requests by clicking here.
Hey there! We're glad you stopped by. Here at River in the Hills Church, we seek to move God's heart and change the world. We're a Spirit-filled, intergenerational, Bible-believing church, that loves to worship Jesus. No matter the walk of life, any and everyone is welcome.
We can't wait to meet you!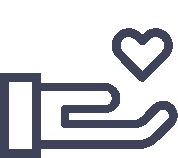 "Give generously and generous gifts will be given back to you, shaken down to make room for more. Abundant gifts will pour out upon you with such an overflowing measure that it will run over the top! Your measurement of generosity becomes the measurement of your return."
I'M AN ORIGINAL CATCHPHRASE
I'm a paragraph. Double click here or click Edit Text to add some text of your own or to change the font. This is the place for you to tell your site visitors a little bit about you and your services.