Join Us in-person 8/16/20
​
We will open up this Sunday for an in-person church service. Due to the recent increase in COVID-19 cases in our area, we are strongly recommending and politely requesting that everyone in attendance wears a face mask upon entering and exiting the building, as well as when walking through common areas. Face masks aren't necessary when you are 1) seated in the sanctuary and socially distanced from individuals outside of your household, or 2) maintaining social distance while in common areas. While we understand the current government guidelines allow for churches to be exempt from these guidelines, we as a leadership team feel the Lord leading us to go the extra mile in precautions that can help keep our congregation and our Lake Travis community safe and healthy during this time. At risk individuals are encouraged to join us on Facebook or YouTube for the live stream of our service this Sunday at 10:25am CST.
​
Click here to download the notes from last Sunday's sermon.
Hey there! We're glad you stopped by. Here at River in the Hills Church, we seek to move God's heart and change the world. We're a Spirit-filled, intergenerational, Bible-believing church, that loves to worship Jesus. No matter the walk of life, any and everyone is welcome.
We can't wait to meet you!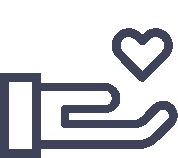 "Give generously and generous gifts will be given back to you, shaken down to make room for more. Abundant gifts will pour out upon you with such an overflowing measure that it will run over the top! Your measurement of generosity becomes the measurement of your return."